For those of you who aren't familiar with the work of Studio Ghibli, here's the basics:
Studio Ghibli, established in 1985, is a Japanese animation group by Hayao Miyazaki, Toshio Suzuki, Isao Takahata, and Yasuyoshi Tokuma. It has been the brilliant engine behind many of the highest grossing anime films in Japan, and has developed somewhat of a cult following in North America. Known for its quirky style, but thought-provoking storylines, if you can watch these with an open mind and heart, they are definitely an experience you won't forget.
I've been lucky enough to enjoy these movies for about five years now, and have seen nine so far. Although there are a few other films regularly referred to as being part of the studio (being made by the same people before it's official formation, etc.), these are the official movies made under the Studio Ghibli label, with the ones I have seen
highlighted
:
Laputa: Castle in the Sky
Grave of the Fireflies
My Neighbour Totoro
Kiki's Delivery Service
Only Yesterday
Porco Rosso
Pom Poko
Whisper of the Heart
Princess Mononoke
My Neighbours the Yamadas
Spirited Away
The Cat Returns
Howl's Moving Castle
Tales from Earthsea
Ponyo
The Secret World of Arrietty
From Up on Poppy Hill
The Wind Rises
The Tale of the Princess Kaguya
When Marnie Was There
Now that I have a good chunk of these delightful films under my belt, I figured I'd share which ones have been my favourites. Although I fully expect this list might change as I get to view more of them, here are my current top 5 in no particular order! (And my goodness was it hard to pick between a couple!)
1. Whisper of the Heart
nerdist.com
A simple concept, but a sweet movie that will make you feel nostalgic, and hopeful. It includes a few great comedic moments, and just enough of the childhood wonder and mysticism that Studio Ghibli does so well.
2. Spirited Away
thegreatmoviedebates.com
If you've never seen a Ghibli movie and want to dive in head first, this is what I would recommend. This is pretty much the quintessential experience. However, if you think that you would maybe prefer something a little tamer or less fantastical to start, well, leave this one until you have a few others under your belt (but definitely be sure to check it out!).
3. The Cat Returns
nerdist.com
Girl saves cat. Cat is actually a prince. No, not a human transformed into a prince, but a cat prince. Girl's reward for saving cat? She gets to marry the cat prince. Sound too odd for you? Well, then avoid Ghibli films. I'm kidding...partially. This is a bit of a strange little film, but it doesn't feel nearly as weird when you are actually watching it. Containing some characters from Whisper of the Heart, it's an amusing companion movie.

4. My Neighbour Totoro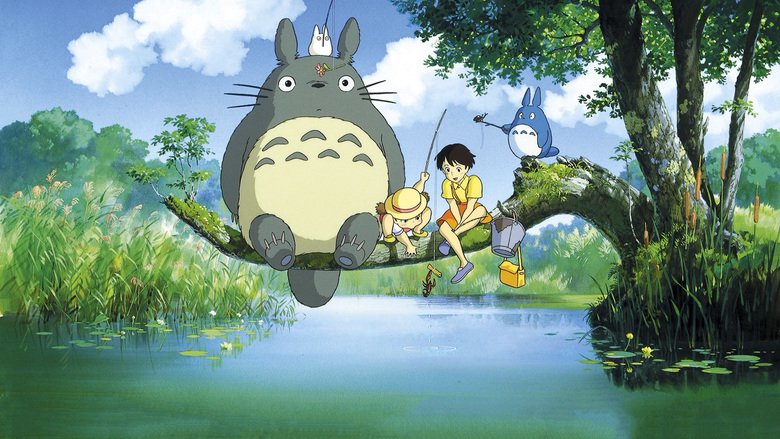 thedisneyblog.com
Need an intro to Studio Ghibli? Here's my recommendation. Simple and sweet, with the beloved quirkiness that the studio is known for, it's both funny and lovely at the same time. I mean, just try to not fall in love with Totoro!

5. Howl's Moving Castle
nerdist.com
Ah, Howl's Moving Castle. If I had to pick one favourite, I think this would have to be it. Based on an equally wonderful novel by Diana Wynne Jones, this film is simply magical. From a sarcastic fire spirit, to a grouchy old lady, to a vain wizard, there is so much ridiculousness and character vibrancy to love. The book and the film are very different from each other, but both are definitely worth experiencing.
----------------------------------
Have you watched any Studio Ghibli films? Which ones are your favourites? Which one should I put to the top of my watchlist?