I have been watching so many things that I barely know where to start (even though it won't look like it)! I started
and
finished a few series this month, so formatting this update is going to be a bit interesting - bear with me! (Grr, I'm a bear).
Started Watching:
hypable.com
The Shannara Chronicles
season 2
- started and finished
I missed the first couple of episodes of season 2 when it aired, so I decided to wait until I could get it on DVD. I got it right when I was in the middle of several shows, but I still breezed through it in a few days. It definitely had a different feel to season 1, but I still enjoyed it (even though not as much as the first season). Unfortunately no one picked this show up for season 3, so it looks like it's done.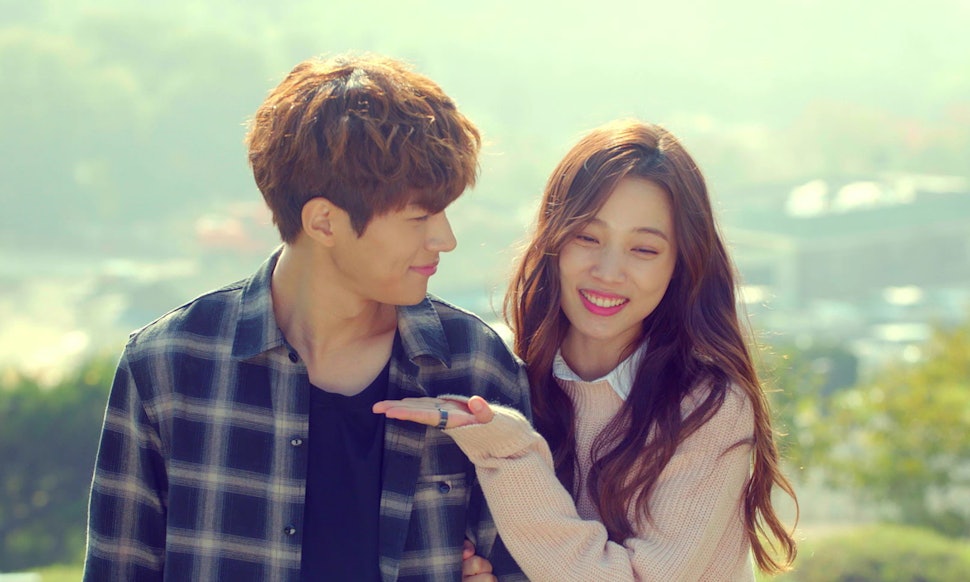 bustle.com
One More Time
-
started and finished
I was having some K-drama withdrawal (as you'll see why later), so I needed something as a quick distraction and picked this one. At only eight half-hour episodes, this is a quick one to whip through when you just need to get your drama fix. I finished this in two days, and liked it. It's a much simpler one than some of the others I've been watching lately, but that made it a nice change. As a heads-up, this is a Netflix original.
Finished Watching:
koreandramaland.com
Something in the Rain
These episodes are quite long, so it took me a bit to finish it, but there were some binge sessions for sure (especially with the last 4 episodes). The first half of the series has some almost sickeningly sweet moments, but if you love the rest of the show I would highly recommend persevering through those because this one gets so amazing. However make sure that you can block off enough time to watch the last three episodes back to back because this one will crack you open. Absolutely loved it, but didn't expect it to be this incredible when I started. One of my friends started watching it when I was about halfway through, so it was fun to scream over this series together.
----------------------
So, this doesn't look like a super busy month with just these three items, right? Well, I'm also still watching The Handmaid's Tale, The 100, and Merlin, and have a few movies that I'll be reviewing over the next bit as well. I've been focusing more on reading this past month, so if you've been following me on
Goodreads
, you'll have seen that I'm plugging away at a few things.
As a funny story to share with those who aren't following me there is about The Kissing Booth. I was reading the book the Netflix series is based on using an ebook copy from my library, however after having a few crazy things happening at work the one week, I got a tiny bit behind on finishing it...and my loan expired. I realized this about 1 hour after it happened, and I was on the last chapter. Oops! So, I'm working on as much of the corresponding post as possible, but it is going to have to be delayed until I get the book back.
Anyway, since most of my shows will be done in the next few weeks, I'm going to need some suggestions, so please send them along!