This post will essentially be
Spoiler Free
, however comments by other users may possibly contain information that spoils portions of the plot, so read at them your own risk. This book is the fifth one that I've completed for my
2018 TBR Challenge
.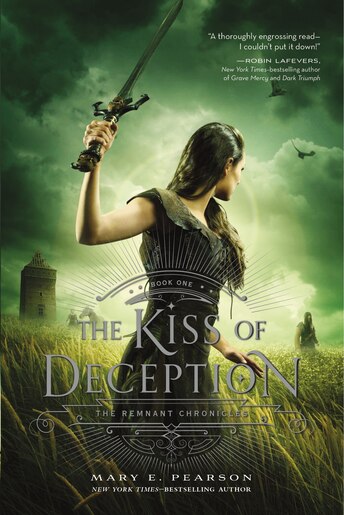 chapters.indigo.ca
What it's about
:
When Princess Arabella Celestine Idris Jezelia of Morrighan (known affectionately as Lia) is forcefully betrothed to the Prince of Dalbreck, she demands to at least meet him before their wedding day. When this request is denied, Lia, afraid to be trapped in a loveless marriage like her parents, flees with the help of her maid and friend Pauline. But this event has offended Dalbreck and is treason against her father, the King of Morrighan, so Lia must stay hidden to protect both herself and her maid. Working as a tavern maid, Lia learns to enjoy her new life...until it all gets turned upside down by the appearance of two strangers - a disguised prince, and a careful assassin.
Why it's worth a read
:
It's a light fantasy novel, with just enough magic and mysticism to transport you to another world, but without the complex locations and names of many books in this genre.
Although we know about a few twists in advance (because the story is told in varying degrees from three perspectives), the way these come out in the book to the other characters is fantastic.
I've heard this described as an "against all odds romance," and that is exactly true. If you are into love that survives a series of crazy and dramatic circumstances, then this should fit the bill.
For fans of books like Throne of Glass, this has a similar feel to it, however with a lot less violence and tamer content. So, if the violence is a bit much for you, this might be a better bet (although there still is some!)
Where it disappoints
:
Based on the advertised plot, it had the possibility to be extremely badass. Although there are some great moments, it feels more like a love story overall until we get to the last few chapters
The chapters are extremely short. Most are 3-7 pages in length, which doesn't add up to a lot of development in each scene.
Three character perspectives are shown throughout the book. This means that several character motivations are spoiled for the reader, and you are just waiting for things to be fulfilled. It would have been stronger had a lot of points been kept secret until they occurred through the main character Lia's eyes.
Final Thoughts
:
I read through the first 3/4 of this book at lightning speed, and then I slowed to a crawl. I enjoyed it, and thought the story was good, but I could have used some more depth and thoughtfulness in Pearson's writing. Some aspects were very poorly explained (does anyone
actually
know what a Remnant is?), and a few parts went on a bit long without any real reason. All in all, it was a nice, light, fantasy read that had romance in it, and it was what I was looking for to be able to whip through a book and have fun.